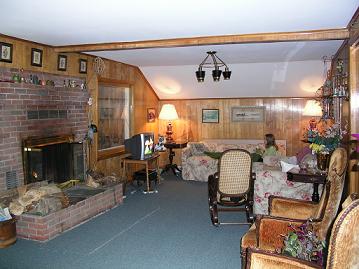 The living room with its large fireplace provides an area for all to enjoy
the relaxing atmosphere with other guests.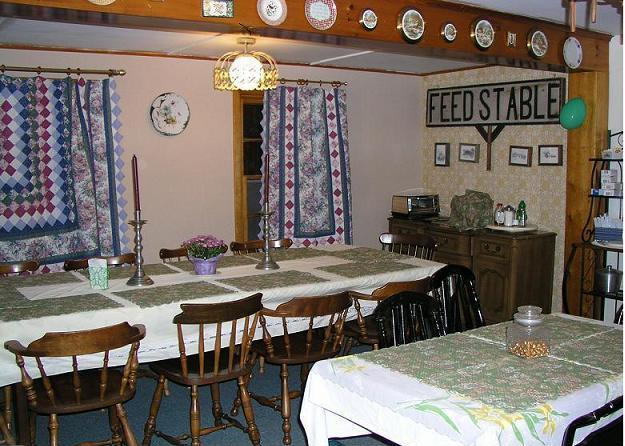 The morning finds guests enjoying a full breakfast in the dining room. In
the evening it is not uncommon to see a group around the tables playing
games, eating snacks or socializing. At times guests may bring in
prepared meals to eat at our tables.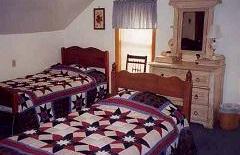 The South Bedroom offers families and small groups a very spacious room with five beds. Two of the beds can be positioned for the comfort of a king.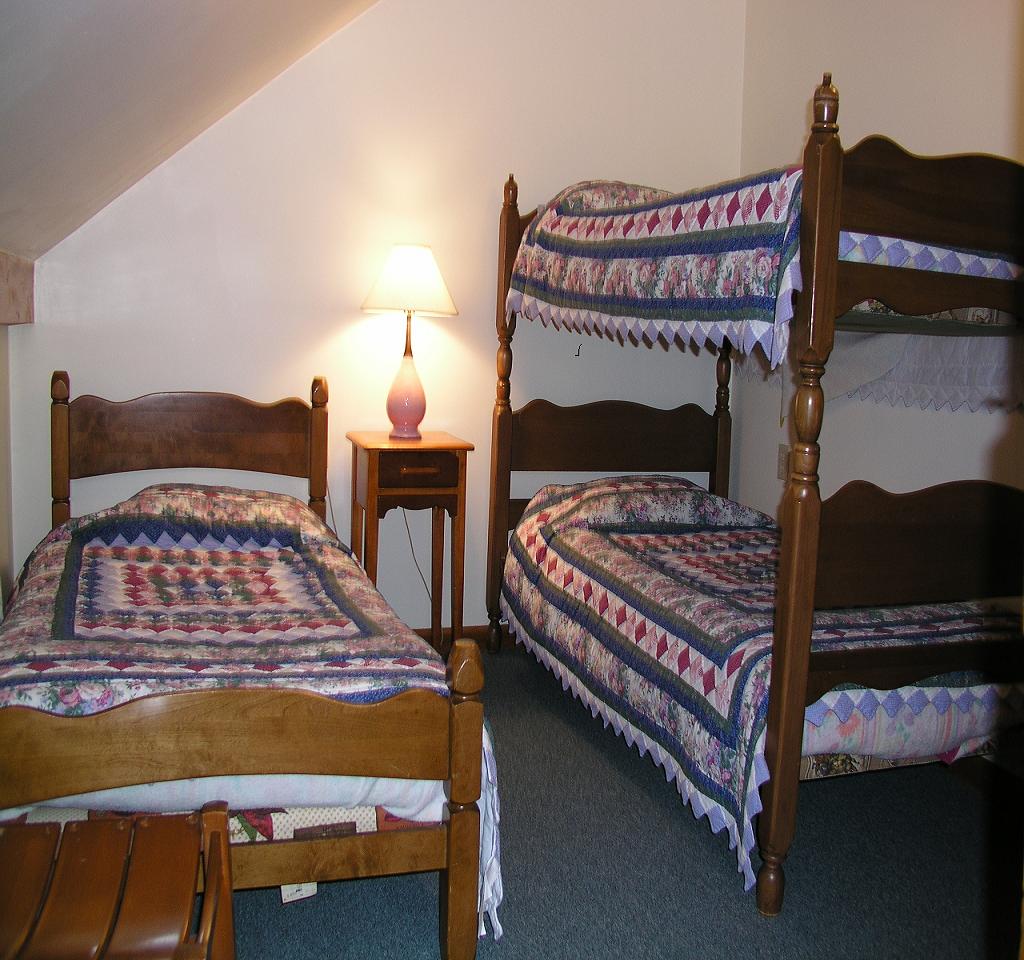 The Middle Room Offers a cozy room with ample space for two or three guests. The top bed is put in the room upon request
before arrival.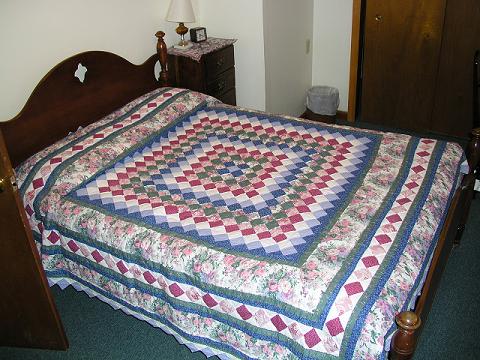 Bedroom one on the first floor provides an alternative for those guests
who find it difficult to climb stairs. The room has a double bed and large
closet.

The North Bedroom can accommodate up to three guests with ample space for a double and single bed.

TWO BEDROOM APARTMENTS ALTERNATIVE
ACCOMMODATIONS FOR FAMILIES GROUPS

The recently renovated two bedrooms apartments each have their own outside entrance and deck, full bath, large living room and kitchen. Each unit has a bedroom with a queen bed and at least 2 singles in the other bedroom providing comfortable accommodations for 4 to 6 guests. Each apartment offers television with VCR, WIFI and telephones. They are
fully furnished and including all the necessary amenities for an enjoyable stay.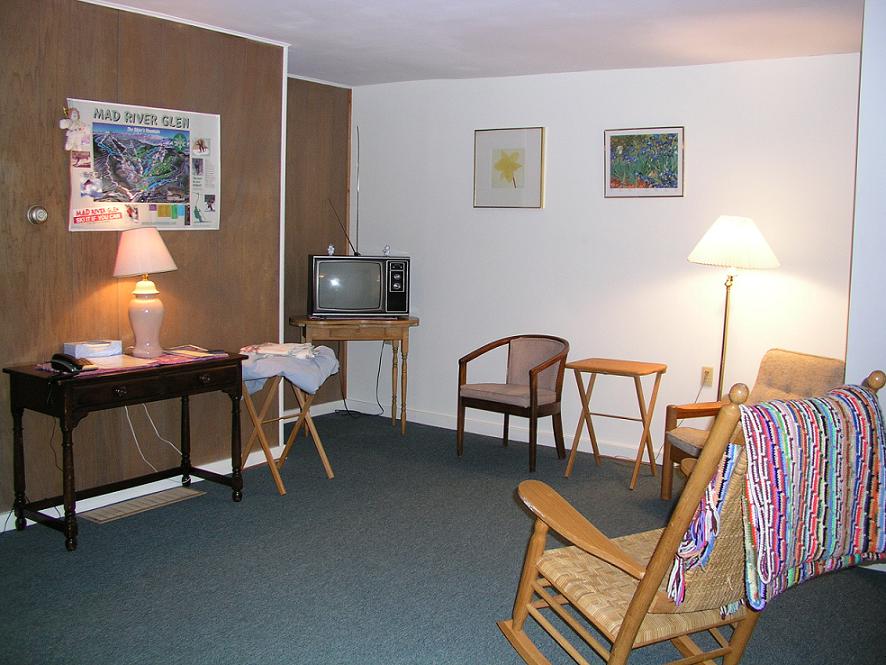 CAMEL'S HUMP VIEW
With its view of Camels Hump from the kitchen table and a
second private deck, make this a great place to relax and enjoy the scenery.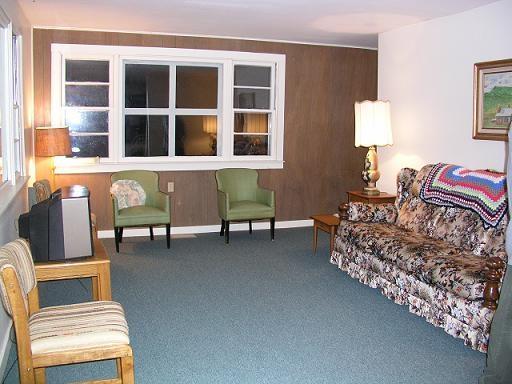 HUNTINGTON RIVER VIEW
The view of the Huntington River and its southern exposure from its
picture windows provide a bright and cheery setting.