CALL FOR INFO ON:
877-237-3171

WINTER ACTIVITIES
Downhill Skiing
Cross country
Snowshoeing
Snowmobiling

SUMMER SPECIALS
Outdoor Activities
Area Sightseeing
Kayaking & Canoeing
Packages

GROUP BOOKINGS FOR:
Business meetings
Celebrations
Retreats
Reunions
Wedding Parties

FOLIAGE BOOKINGS

Quittner's Stark View Lodge has been family owned and operated for over 35
years. Second and third generation Quittner's are now ready to continue
the same warm hospitality that has had our guests returning over the
years. Children of long time guests are returning with their families. The
Quittner's are committed to ensuring our guests an enjoyable stay.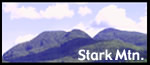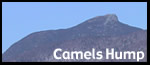 Our lodge is Located in the heart of the Green Mountains with panoramic
views of Camels Hump and the Stark Mountains. The property hosts the
Huntington River, brooks, hiking trails and wildlife with our resident
moose that often come to visit. Our 40 acres allows our guests to enjoy
the beauty of the property while hiking, cross-country skiing, snowshoeing
or walking by the river.


1-877-237-3171
802-453-2045

Member of Heart of Vermont Lodging Association
Quittners Stark View Lodge • 323 Gore Rd. • Starksboro, VT. 05487